Jewelry / Technical Casting Projects
Challenge us with your next jewelry or technical casting project, and you'll see why our customers keep coming back. Ace Castings is committed to providing the highest quality casting products at exceptional prices.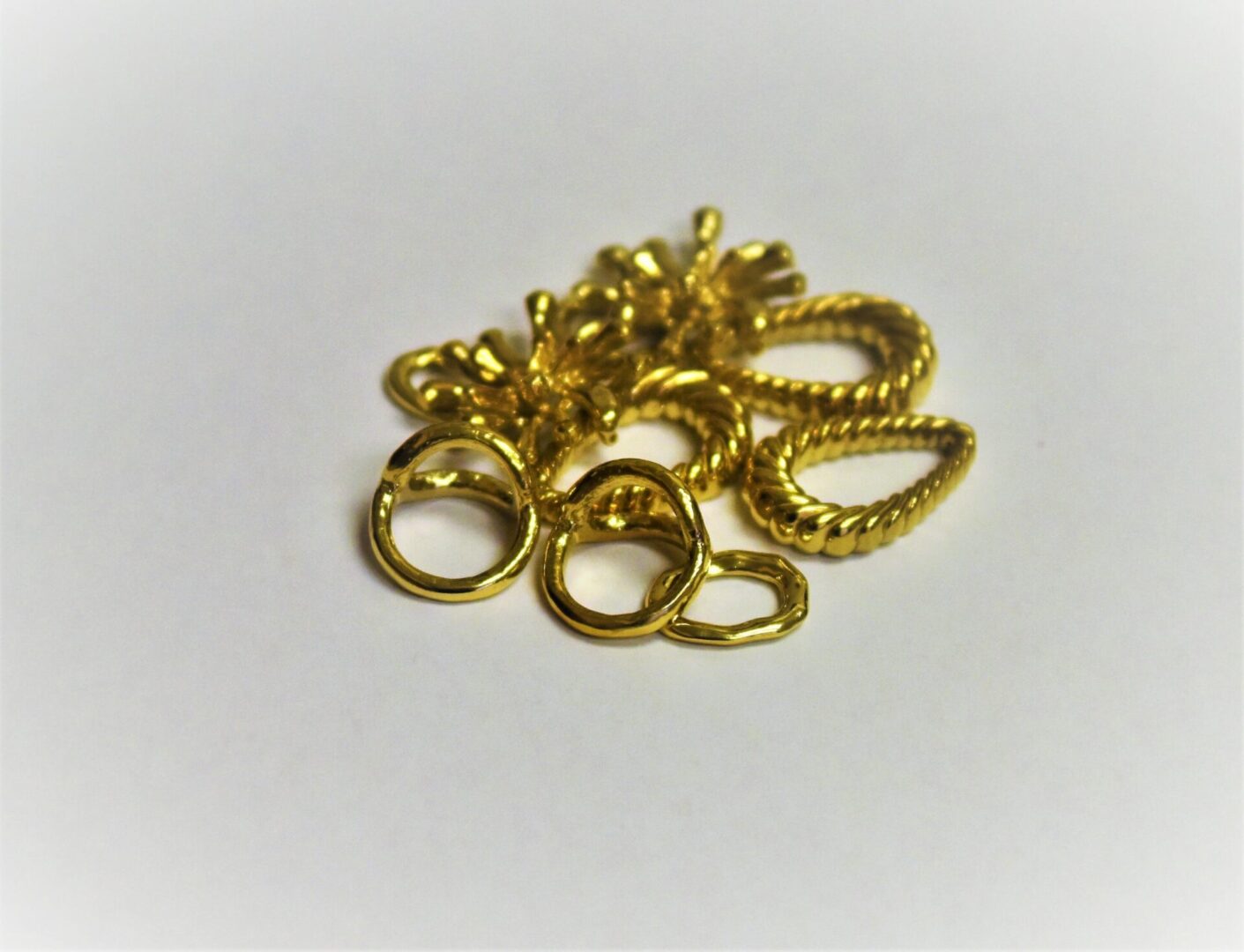 Our Quality and Expertise
We provide custom mold manufacturing using only the best quality rubber and polymer materials to meet and exceed even the most stringent quality requirements.
Our use of microprocessor-controlled wax injection systems significantly reduces mold lines, over-weight pieces, and final bench work. This, in turn, saves you time and money.
Our highly skilled casters have the experience to achieve smooth, clean results consistently. We continually consult with our refiner to ensure that our products are the best and stay the best.
We cast in a full range of metals like white, rose and yellow gold, brass, bronze, silver, and more. Only the purest, best-quality refined metals are used for each project, specifically tailored to meet your product needs and to guarantee that we achieve the desired result. 
We are able to offer our customers raw castings if needed, or we can provide finishing services for any piece to suit your specifications. We can also offer additional end-to-end services for your project requirements.
Let us know if we can answer any questions for you or contact us for a quote for your next project.